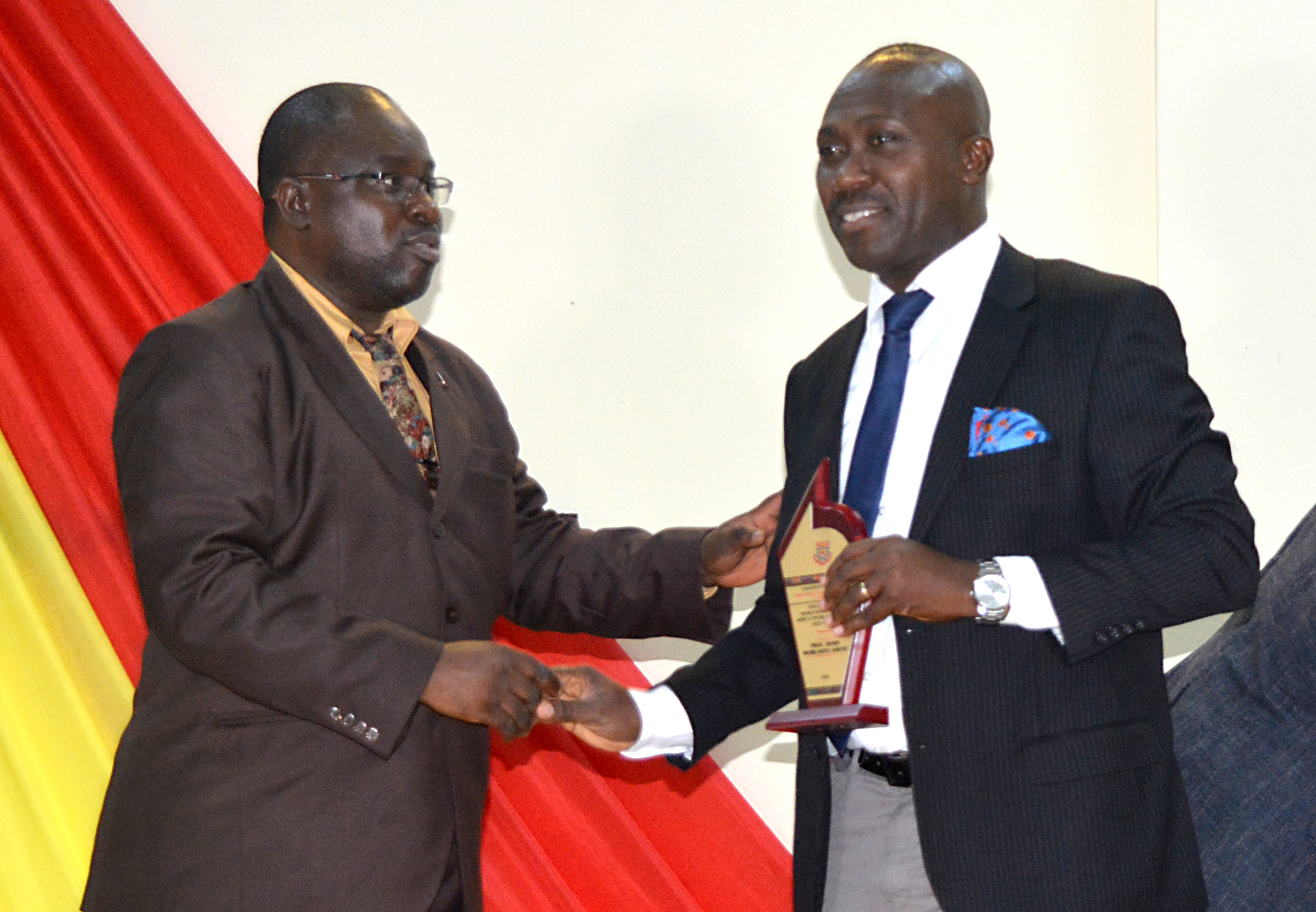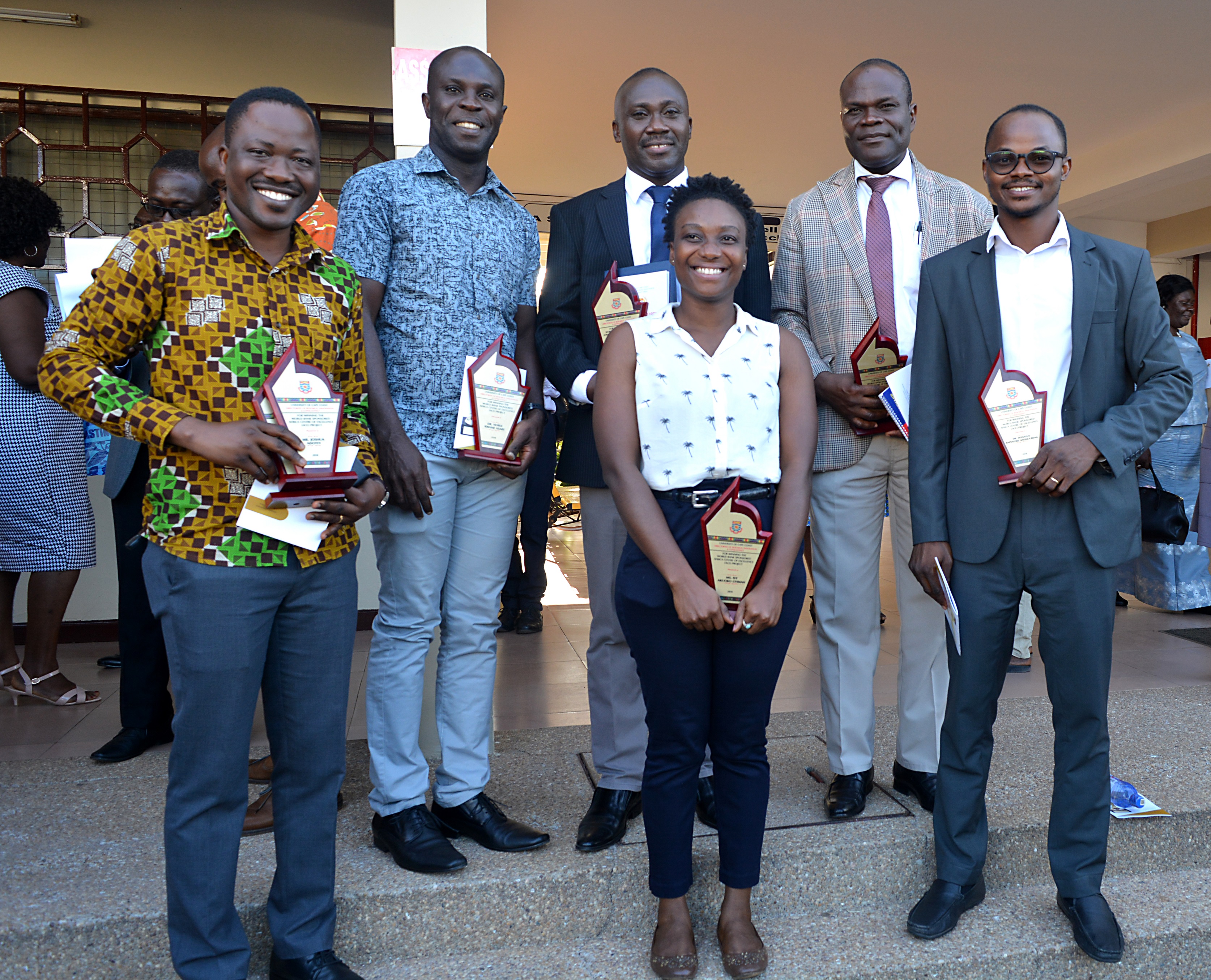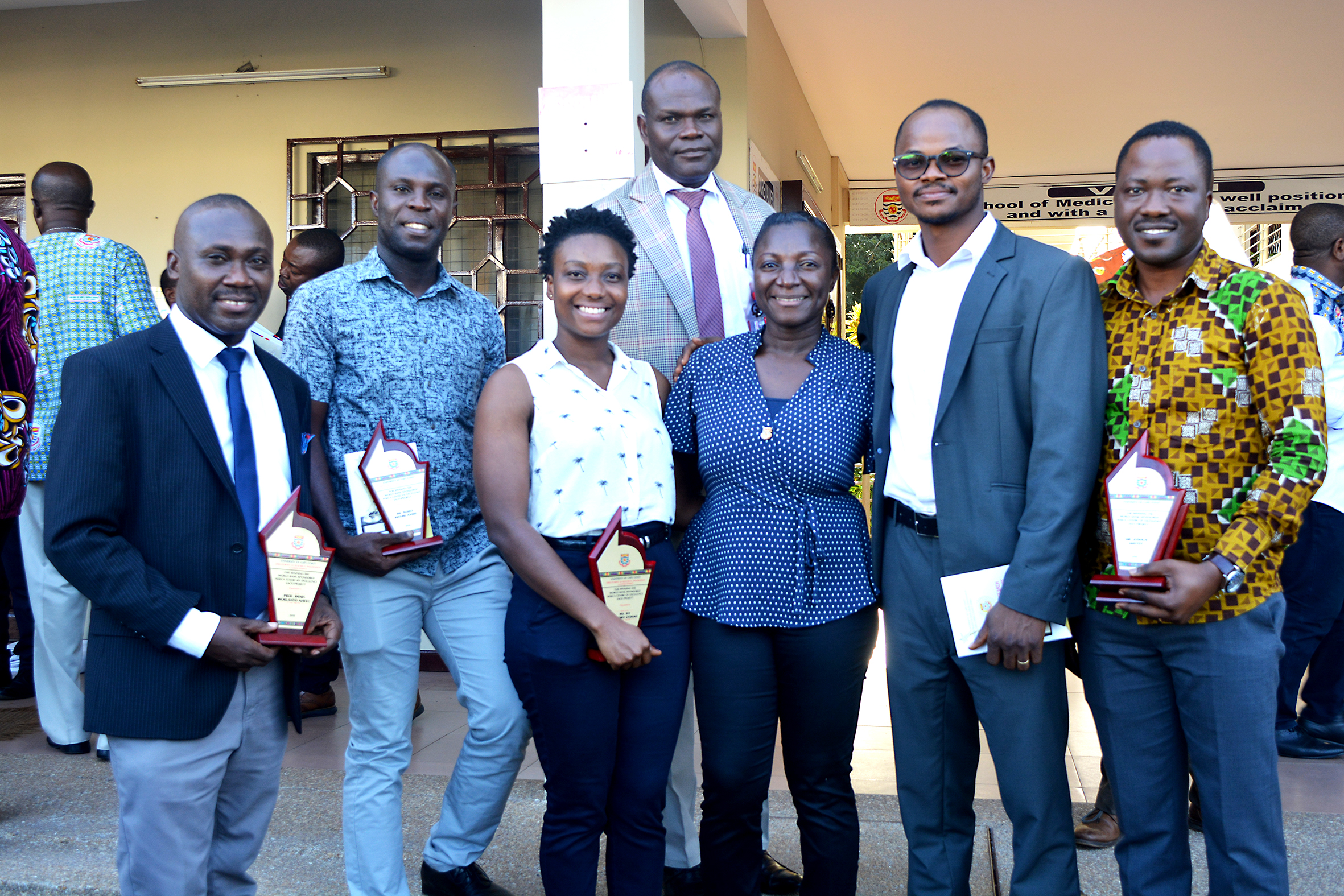 ACECoR Proposal Team Members Receive Awards at 4th Research Awards and Grants Ceremony at the University of Cape Coast
The Directorate of Research, Innovation and Consultancy (DRIC) of the University of Cape Coast (UCC), held its fourth Research Awards and Grants (RAG) Ceremony for the 2018/2019 academic year last Tuesday, 3rd September, 2019.
The Ceremony, which was held at the School of Medical Sciences Auditorium, was instituted to help the University carry out its critical role in providing necessary knowledge, evidence-based solutions and innovations through their extensive research capabilities and activities.
At this year's ceremony, core members of the proposal drafting team that won the University's first Centre of Excellence under the Word Bank Africa Centres of Excellence (ACE Impact) Project were presented with awards. The Africa Centre of Excellence in Coastal Resilience (ACECoR) proposal was touted as the leading proposal amongst others submitted in the last ACE Impact Call for Proposals nationally.
The call, which was opened to all universities in West and Central African countries, was rolled out by the Association of African Universities (AAU) and the Regional Facilitation Unit (RFU) of the Africa Centres of Excellence (ACE) Project, with support from the World Bank, under the ACE for Development Impact (ACE Impact) Project. Funding for the ACE Impact project is from the World Bank and Agence Francaise de Developpement (AFD).
The DRIC's recognition for members of the winning team at ACECoR in the form of plaque presentations as well as the acknowledgement of all participants who were not successful, is an effort to motivate all researchers and faculty at UCC to continue to advance the research agenda of the University through collaborative research and grantsmanship.