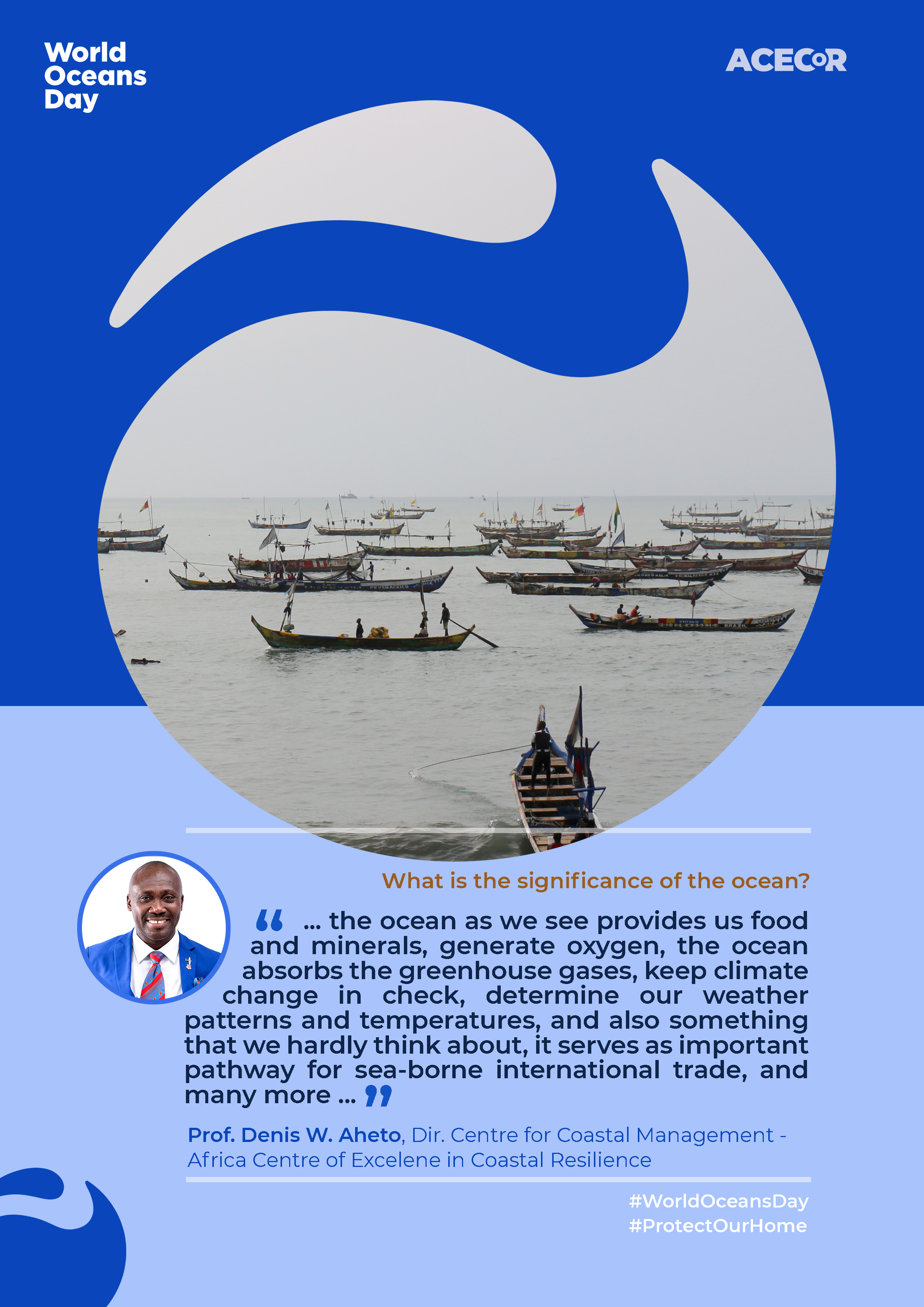 World Oceans Day 2020
The enormous benefits derived from the world's oceans compel their protection and sustainable use. World Oceans Day, 8th June, is a day set aside by the United Nations to honour, help protect, and conserve the ocean. World Oceans Day was officially recognised by the United Nations in 2008.
The theme for this year's celebration is 'Innovation for a Sustainable Ocean'. The theme is relevant because as the challenges to the ocean continue to grow, so does the need for novel solutions and the people driving them.
The Centre for Coastal Management, as part of the day's celebration, was hosted by the University (UCC) Broadcasting Service's Atlantic FM to discuss issues of the oceans around the world.
The Director of CCM, Prof. Denis W. Aheto, in this interaction, noted the myriad services the oceans play to sustain man's existence on earth and also shed light on illicit anthropogenic activities that continue to destroy the oceans. The Director admonished all to take an interest in the Day and contribute efforts to achieving sustainable oceans.